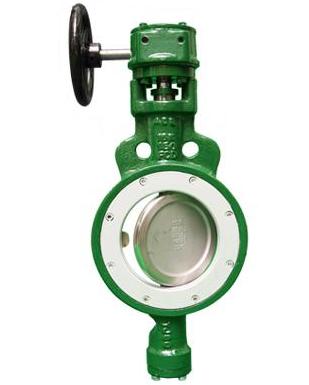 The valve to be installed with long bolts between the flanges at adjacent pipe without flange on the valve.
Easy handling and light weight.
Less quantity of bolt and easy installation.
Convenient maintenance of adjacent pipe.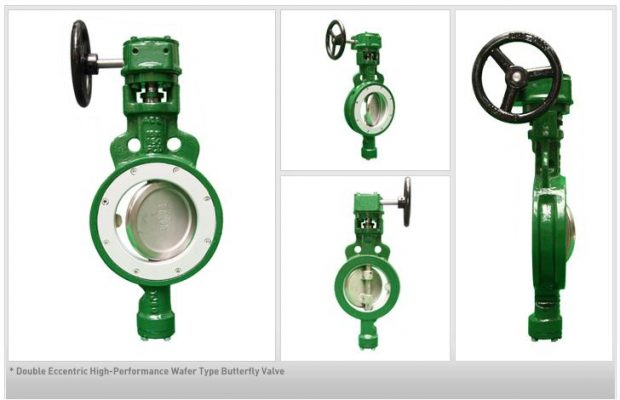 Marine tankers-shipbuilding
Offshore/Onshore plants, oil/gas
production platform
Chemical and petro-chemical plants
Water treatment-purification
Steel and metal plants
Military application
Foundry
Pulp and paper plants
Food plants
Textile industry
Sugar refining
Fire safe piping system The High-performance Design
The axis of disc rotation is double eccentric offset to the seat ring.
When the disc rotates, it unseats at a small turning angle by this cam effect.
This prevents seat abrasion and provides perfect seal for a long period.