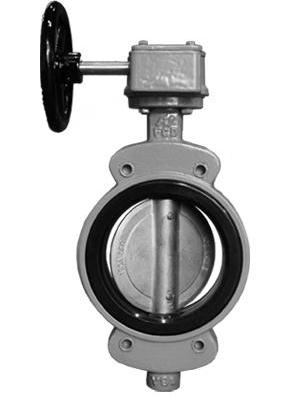 General Applications
Shipbuilding, water works, heating and ventilation, power plants, oil refinery Chemical plants etc.
Similar as wafer type except a pair of the jack bolt hole in way of upper and lower sides for easy maintenance of adjacent pipe.
Easy handling and light weight.
Easy installation, less bolt quantity and low cost.
Keep liquid remained during repairing adjacent pipe.
Symmetric disc design ensures favorable flow characteristics and low pressure drop
Concentric shaft ensures low operating torque
Lining gives a good protection to valve body, and acts as flange gasket
Shaft penetrates the valve seat
Limited choice of seating materials(Elastomer, only)
Suitable for installation in Low Pressure System
Not suitable where FIRE-SAFE or FIRE-PROOF requirement apply to the valve or valve installation method