General Applications:
Every places in the pipe line complete flange at both end.
Suitable to general pipe flange.
Suitable for shipside valve in the ship.
Keep pressure inside during repairing adjacent pipe.
Heavy weight.
Easy Repairing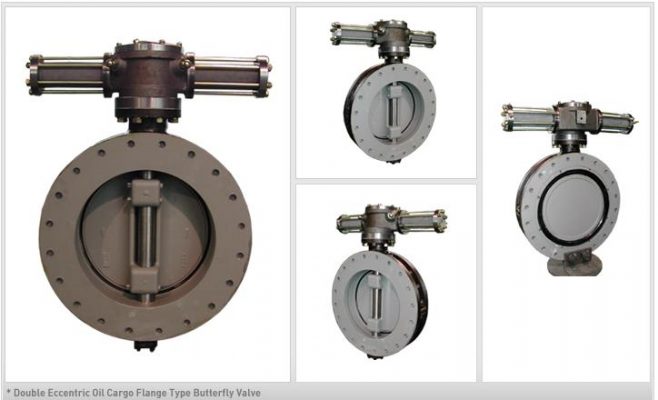 The Double Eccentric Design
It effects friction-free contact between body and seat since the rotation axis(stem) of the valve disc is shifted from the center by a distance of the width of A and B, a cam effect is produced which prevents from wearing the seal surface, lessens seating torque and offers longer service life and easy operation.